Lorry drivers using Felixstowe fear loss of lorry park ¶
By: Meya dadada on July 30, 2021, 5:31 a.m.
Lorry drivers using Felixstowe fear loss of lorry park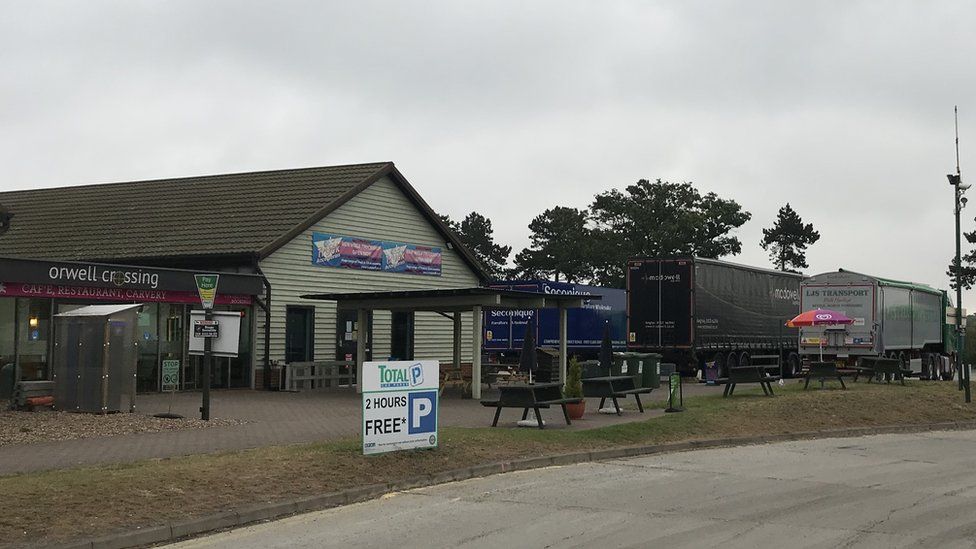 Lorry drivers using Britain's biggest container port say they will have สล็อต nowhere to park securely overnight when a nearby lorry park closes.
The Orwell Crossing lorry park near Ipswich is due to be redeveloped and leaseholders has been served notice to leave the site by September.
The lorry park is eight miles from the Port of Felixstowe.
Suffolk Coastal MP Therese Coffey said she would raise their concerns with the Department for Transport.
The developers Equation Properties and BentallGreenOak have outline planning permission to build the Orwell Logistics Park on the 60-acre site at Nacton.
Lorry drivers said the plan meant they would no longer be able to roll up, park and use the washing and restaurant facilities.
'Kick in the teeth'
Bob Clements, an HGV driver trainer, said: "I realise that redevelopment of this site needs to happen - it's old.
"But they need to have somewhere for lorry drivers to stop. They've got nowhere else safe nearby to stop - no toilets, showers, nowhere to eat, nothing."
Lorry driver Mark said: "If the Orwell does shut, you've got the council-provided lorry parks for 30 to 40 trucks at Bury St Edmunds, there's the BP garage at Felixstowe and apart from that there's nothing."
One driver said: "It's just another kick in the teeth for HGVs. There ain't enough drivers as it is. This is just going to alienate drivers even more, if you keep taking away places like this."