Amid the Terror of War, Efforts to Keep Science Alive in Ukraine

Ukrainian scientists and universities face extraordinary challenges as the Russian invasion continues.
When a humanitarian corridor opened on March 8, offering a path out of the northeastern Ukrainian city of Sumy, environmental scientist Olena Melnyk and her family fled. The city had been among the first to be attacked by Russian forces in the invasion that began on February 24. Sumy endured days of shelling, forcing Melnyk, her husband, and two children to crowd in their bathroom for safety. She says the decision to leave wasn't easy, but the night before, a Russian bomb destroyed six houses about a kilometer away from her house—killing 22 people, according to local officials. 
The family reached the Romanian border after a difficult seven-day journey, says Melnyk. She and her children—five and nine years old—are now in Samsun, Turkey; her husband was required by law to stay behind. Through an app that tracks air raid alerts and social media channels, Melnyk says she's constantly checking for updates on Sumy and her institution, Sumy National Agrarian University, and is trying to organize help for colleagues and students. 
"We didn't expect such a brutal invasion," Melnyk tells The Scientist. Numerous credible reports of indiscriminate and intentional attacks by Russian troops on schools, hospitals, nurseries, and places of shelter prompted the Biden administration last week to formally conclude that Russian forces have committed war crimes in Ukraine. The United Nations' Human Rights Office has recorded some 1,100 civilian deaths since the war began but says the actual figure is considerably higher.  
As Russia's war on Ukraine enters its second month, the country's scientific community is among those suffering dramatic effects. Many scientists and students in combat areas in the north and east of the country and around the capital city of Kyiv have scattered, fleeing to safer regions of Ukraine or joining the nearly 4 million refugees leaving the country. Others are helping to defend the country or distributing necessities to people in need. Universities in combat areas are taking responsibility for the care of students and neighboring communities. Many of the staff that remained in Sumy, for example, are helping support 32 students who haven't evacuated and are sheltering in the university's basements, Melnyk says. Scientific research is all but impossible. 

more...
Katarina Zimmer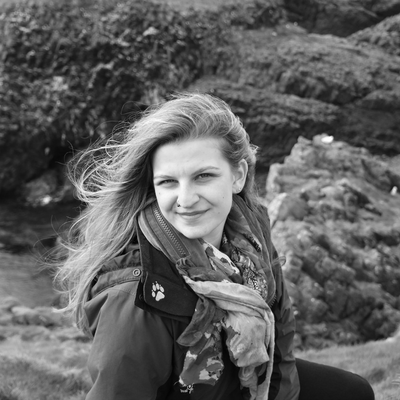 https://www.the-scientist.com/news-opinion/amid-the-terror-of-war-efforts-to-keep-science-alive-in-ukraine-69846?utm_campaign=TS_eTOC_2021&utm_medium=email&_hsmi=211029921&_hsenc=p2ANqtz--kJuvei0fkX3_pi8cN_tLb2P7cod8YqaatFX6Pc8BartKmk3xy9Q_peaxe0vugg7JkVxfYMw7IeTp73Xp--v7-b-In6w&utm_content=211029921&utm_source=hs_email
---
Mar 28,